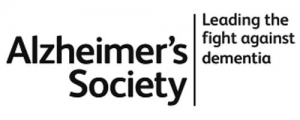 Dementia can happen to anyone and there's currently no cure. There are 8972 people with dementia in Buckinghamshire and the number is set to rise to 1 million in the whole of the UK by 2021.
At Alzheimer's Society, we believe passionately that life doesn't end when dementia begins. We are here for anyone affected by dementia, and we do everything we can to keep people with dementia connected to their lives and the people who matter most.
We are the UK's leading dementia support and research charity, here for anyone affected by any form of dementia in England, Wales and Northern Ireland. We provide information and practical and emotional support to help people live well with dementia, and we invest in world-class research with the ultimate goal of defeating it.
We also campaign to improve public understanding of dementia and the devastating impact it can have, and make sure it's taken seriously and acted on by our governments.
But we couldn't do any of this without the support of groups and individual fundraisers, like The Marlow Players. As a charity, we rely on their generosity to help us continue our vital work so that The Alzheimer's Society can continue leading the fight against dementia.
For more Info visit: http://www.alzheimers.org.uk
Or Phone                 0870 4170192