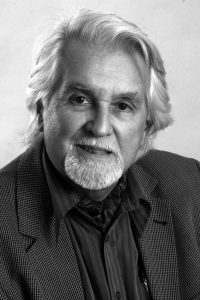 For my 6th production with the Marlow Players, I have chosen one of my favourite, relatively modern, plays.
This is a play that really stretches actors, designers, technical staff  and, to an extent, the audience.
The action carries us through four or five locations, from kitchens and streets in Accrington, to Wales, and then to the battlefield of Mons and eventually to what comes after our natural world.
I would like to congratulate the company for the way in which they have handled this complex play. They have worked hard but I hope happily, to bring you tonight's production, which I sincerely hope you enjoy, and it may even make you think about this inglorious chapter of our history.
Jimmy Keene Director and President of the Marlow Players