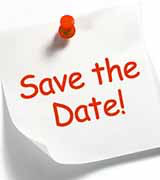 5 June AGM
All should plan to attend. In the studio, and starts at 8.30 pm followed by social.
Agenda
Minutes of the previous AGM
here
Reports from :
President
Secretary
Treasurer
Election of officers  and committee members for next year
See the list of current committee
here
Anderson Award
Please nominate any member who you think has made a great contribution to the society this year.
More information about the Award  
here
Send in nominations to Andrew Stafford please as acting secretary.
Social follows after the meeting.
Subs 
Members subs are due 1 June 2018 for the whole of the next year. please on-line or see Brian at the meeting. Thanks
See Members
page
to pay on-line.
Mystery Shooting Shambles at Shrapnel Castle 7 June
Please start promoting the events
Poster.
Back by popular demand! Over the summer we plan to have one, or maybe two, murder mystery evenings like we did last summer. We have a new title to try out and rehearse, so if you would like to have a part, then come along on the days! What I like about these is that you really can 'ham it up' and look – no need to learn the script either! We have an idea to perform one night at Liston Hall, and another an invitational with a local Rotary.
Thursday 7 June
Thursday 14 June
Thursday 12 July
Thursday 19 July
A brief run-through of the cast:
Lord Albert – lord of the castle – Brian
Sir Cecil – his brother, short of money – Andy
Randolph – the rather effete young clergyman, engaged to Sir Cecil's daughter – G A kendrick
Andrew Hardwick – the cad – Max
Burke – the butler – Andrew
Inspector Dick – the rather stupid policeman – Max
Lady Elizabeth – lady of the manor – Jossy
Lady Clarissa – mother of Penelope – Di
Penelope – engaged to Randolph – Sharon
Mrs Pyles – the housekeeper – Hilary
Betty – the maid – Hilary
Narrator – Mandie
Long interval quiz – Brian (or anybody else who like to do it)
Stage manager, sound – Caroline, Jacky
Actual performance in Liston Hall is Saturday 21st July. If you would like to take part, please come along and see any rehearsals.
12 June Casting 
Please come and read for a part if you would like to be included. If you cannot make the date, please let Gloria know in advance so you can be considered. Gloria has agreed to be our director for the November production. Production is
LOCAL AFFAIRS
by  Richard Harris
Full Length Play, Dramatic Comedy  /  4m, 5f
An earlier version of Party Piece, this play ingeniously uses the same set to represent three different homes. We see Charles, preoccupied with finding a fancy dress costume, and Norma, obsessed with her garden and kitchen; Hilary, returned from a he…
22 June
Chiltern Shakespeare Richard III performance. See Hilary if interested in joining the group.
Canoe trip
Planned – canoe trip down the Thames in open canoes with a pic-nic enrolee . More details to follow on exact dates etc. Please let Brian know if interested to join the group. Each canoe will hold up to three people comfortably, with life jackets and paddles supplied. transport will be arranged so we start up stream and end up in Henley.
22 July
Di has confirmed Sunday 22July for the strawberry tea. Timings are 3-6p.m. Please bring a bottle and a plate of food. Please liaise with Di concerning what type of comestible would be suitable.