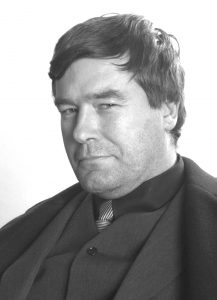 For this year's November production we are presenting "Will You Still Love me in the Morning" by Brian Clemens & Dennis Spooner. The biographies of this writing duo reads like a "what's what" of the 60's, 70's and 80's of British television; Hancock, Dr. Who, The Avengers, The Professionals, The Persuaders, Randall & Hopkirk – ad infinitum.
Here they have used their considerable skills to craft a manic farce strewn with all the tricks of their trade. Directing such a production is somewhat daunting in that conveying every visual, verbal and alluded gag, one has to be careful not to let the audience miss any whilst not making them too obvious.
Rehearsals have been tremendous fun as the jokes and characters were worked out; sometimes the cast stopped laughing long enough to make some meaningful progress.
The play centres around the newlywed Winthrops, Jeremy and Celia, returning home from their honeymoon, curtailed a week by uneatable food, hostile locals and incomplete and inappropriate accommodation.
At their wedding, Jeremy, an aspiring lawyer, has offered both of the principal partners of his law firm the use of his cottage during his absence. This act of flagrant crawling is all but forgotten as he embarks on his mission finally to consummate his marriage.
On this particular Saturday afternoon, however, both partners independently accept his invitation. Both are arriving with overnight luggage — each bringing the other's wife
In the words of Jeremy Winthrop, "It's chuckle time!"
Tony Bew – Director and Chairman