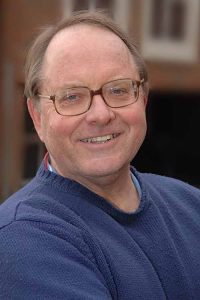 The more senior members of our audience might remember the Whitehall farces, dominated by Brian Rix and his wife, which ran to great acclaim in the 1950s.  Brian Rix would regularly adopt a provincial accent, drop his trousers and be involved in some extra-marital affaire in the best of austerity British taste. The plays were televised ( in black and white )at Christmas, and it was clear that they did not attempt the social realism of situation or acting that Coronation Street and its siblings subsequently brought to the small screen in the 1960s. These "farces" are not to be confused with the earlier Aldwych farces, dominated by the work of Ben Travers to which this play belongs. The original script of Tons of Money, by Will Evans and Valentine, was written in the late 1920s,  when the Aldwych farces had to share their popularity with the "Plays Pleasant" of George Bernard Shaw, such as You Never Can Tell and his more demanding social dramas and argumentative plays, such as Captain Brassbound's Conversion  and  The Apple Cart. Another dominant voice was that of Noël Coward, who was satirising the middle classes and the theatrical society in such plays as Present Laughter, Blithe Spirit and The Vortex.
Coward was a more serious voice: his plays investigate the clash of old and new in studies of adultery, divorce and drug addiction and the moral ambivalence of the moneyed classes between the wars: even "Private Lives" has its darker side, despite the appeal of the musical numbers such as "I'll see you again".
Coward noted the financial troubles of a landowning aristocracy in The stately homes of England as did Evelyn Waugh in Brideshead Revisited, and the biting satire of Vile Bodies.
Ayckbourne's adaptation of the Aldwych farce, originally for The National Theatre with Michael Gambon as Sprules, the butler, and Simon Cadell as his impoverished employer, does not satirise so much as entertain with its intricate plotline, in which an impecunious man and wife, faced with rising bills and no money to pay them, devise a series of improbable but highly intricate strategies involving impersonation and fake deaths to get hold of an unexpected windfall before their creditors do. In this sense it seems to be nearer the PG Wodehouse world of Jeeves and Wooster rather than Coward, Shaw, or Waugh. The elements of classical comedy and pre-1960s class attitudes are evident in the characterisation of the servants as wilier than their masters- although as it happens, not wily enough; in the flapper mentality of Jean Everard; in the intrusion of an outsider from afar who everyone accepts will be "unhinged" and in the comic elderly aunt. Mr Chesterman, the solicitor, could be said to belong to an earlier tradition- the sane man observing the machinations in which the central characters enmesh themselves and providing, like some figure in a Molière comedy, a devastating revelation in the dénouement.
Andrew Stafford – Director