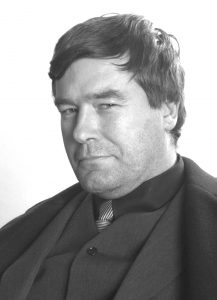 Welcome to The Marlow Players' production of The Vicar of Dibley. This much loved TV sitcom was first aired on the 10th November 1994 It is fitting, therefore, that we celebrate its 20th anniversary by performing the stage adaptation here in Marlow, just down the road from the village of Turville, where it was filmed.
The story is known to many and begins with the passing of the 100-something vicar of the small English village of Dibley. A new vicar has been requested as a replacement. What they get is Geraldine Granger, a non-traditional, chocolate loving, rock n' roll playing vicar. That is not what gets the citizens of Dibley in a uproar though. It's because she is a woman. Still, that doesn't stop Geraldine from proving her worthiness to the village. After a short time, the villagers (with the exception of the influential David Horton) accept Geraldine as The Vicar of Dibley.
The stage play, adapted by Ian Gower and Paul Carpenter, melds together the very first TV episode and extracts of other episodes leading up to the marriage of Hugo and Alice.
This production is performed by the kind permission of Tiger Aspect Productions.
Tony Bew – Director