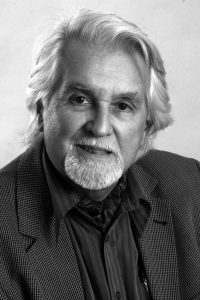 When I was asked to direct a play for performance this year, our 70th anniversary, I knew that we also be taking the production to our twin town in France, I immediately thought of the "Importance of Being Earnest". The play seems to have many of the qualities of the best French comedies of the end of the 19th century
The play presents modern actors with some problems; many of the words used are no longer in modern usage, and the formality of behaviour is certainly not of today.
I have been very lucky in having a cast who have taken to the style like ducks to water, and I invite the audience to sit back and enjoy a slice of comedy from a calmer age.
We have certainly enjoyed putting it together and particularly myself as I have been waiting to put this play on for years.
Jimmy Keene – President and Director