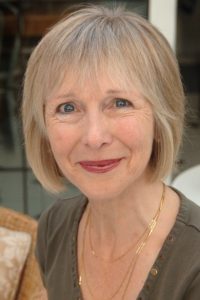 H.E.Bates (1905-1974) was a prolific and varied writer, whom Graham Greene called 'Britain's answer to Chekhov'. 'The Darling Buds of May', the first of five novels about the Larkin family, was published in 1958 to huge popular acclaim.  It depicts the life of the happy-go-lucky Larkin family, in the mid-1950s, who enjoy an idyllic rural existence, caring nothing for the normal conventions of society.  When Mr Charlton arrives with a tax demand for Pop, the family persuade him to stay for a few days.  Although at first reluctant, he is helpless in the face of their overwhelming hospitality and the charms of their eldest daughter.  And so…..
I was delighted, though somewhat daunted, to be invited to direct this wonderful play. As well as our adult actors the cast includes schoolchildren from three local schools.  I should like to thank them all for their patience, commitment and hard work.  I am also extremely grateful to the backstage crew for their unstinting efforts, to the parents for their support and to the hard-working Front of House staff.  Each Marlow Player production is a team effort!
We therefore proudly present this delightful comedy and are sure you will pass an enjoyable evening in the company of the irrepressible Larkin family and their friends.
Gloria Kendrick – Director