"Daisy Pulls it off"
by
Denise Deegan
For this years Spring production we are presenting "Daisy Pulls It Off" by Denise Deegan. For all of us it is a journey into recent history, even if the majority of the cast can only know about this period of time from old films.
As one of the more wrinkly members of the company, I can recall many aspects of the period, but most of my knowledge is highly influenced by the children's comics of the time. Here was a world where the boys at Public Schools all played up and played games, and honour was all-important. The Empire was due to last at least another hundred years and Hitler was a temporary annoyance.
Our performance takes place in leading girls Public School where doing the honourable thing is the absolute rule. In this tongue in cheek look at this world our heroines are spotlessly clean cut, and our villainesses, dark and dastardly.  The whole school are so good at sport they could probably fill the Olympic team today.
Daisy, an elementary school girl, wins a scholarship and dares to enter the confines of the Grangewood School for Young Ladies.
We have had enormous fun putting it all together, and I am sure you will find it equally amusing, and perhaps come away from the performance feeling life was somehow less complicated then, and certainly more fun!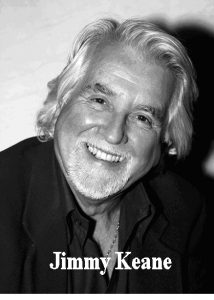 Jimmy Keene – Director