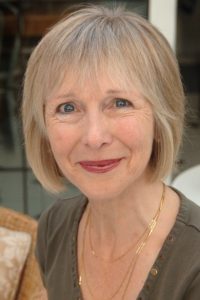 The stage version of 'Allo, 'Allo, by Jeremy Lloyd and David Croft, encapsulates many of the elements of the TV series.  The play is set in the café of René Artois in Occupied France during WWII.  René is reluctantly in league with the French Resistance and is hiding two British airmen and a radio for contacting London. He is also hiding a priceless portrait in a Knockwurst sausage for the German Colonel and Italian Captain, as well as a forgery, hidden in another sausage, for the Gestapo.  René's life is made even more complicated by several factors:  his affairs with his two waitresses; the Englishman – disguised as a gendarme – who speaks appalling French; the new radio disguised as a cockatoo and, to cap it all, the imminent arrival of Hitler and Goering to the café…..
As with the TV series, the writers have gently poked fun at each nationality, employing as many clichés as possible.  Thanks to the hilarious script rehearsals have been lots of fun!  My thanks go to the cast, crew and all other helpers for their hard work in bringing this production together.
Thank you for coming along!  We wish you a very enjoyable evening in Café Artois!
Gloria Kendrick – Director